Ol Donyo Lodge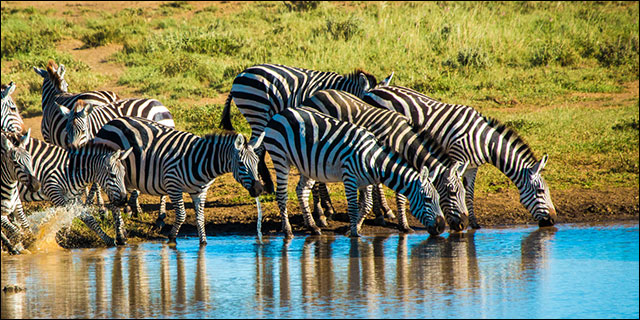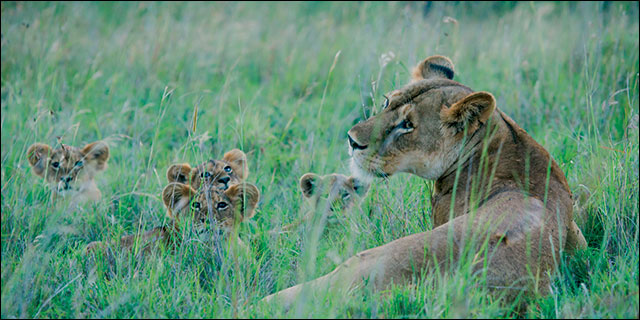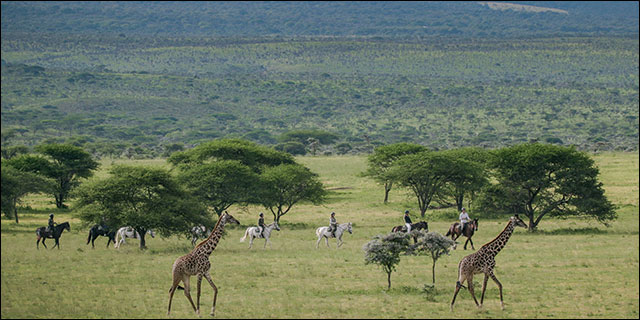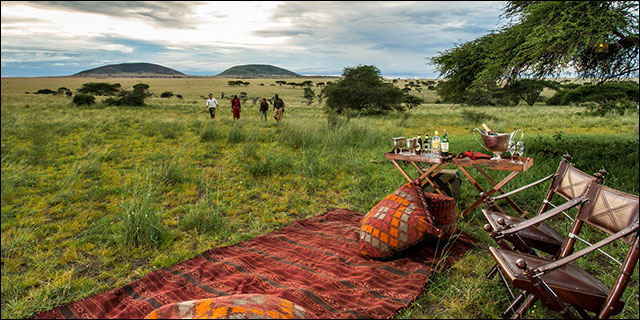 Set in the Chyulu Hills (Hemingway's "Green Hills of Africa") with distant views of Mount Kilimanjaro, Ol Donyo is a luxury lodge enjoying exclusive use of a 275,000 acre wildlife conservancy that connects Amboseli and Tsavo National Parks. Few places in Kenya can rival Ol Donyo for its combination of exclusivity, abundant wildlife and activities, and contribution to conservation.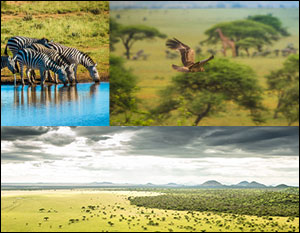 Ol Donyo leases the conservancy - known as the Mbirikani Group Ranch - from a community of 4,000 Maasai who, since time immemorial, have shared this land with the wildlife. The terrain is characterized by expansive grasslands bordered by ancient volcanic hills, with densely wooded lava flows slicing through the plains. Although rhino and leopard inhabit the woodlands, it is the plains species - particularly elephants, lions, cheetah, and zebra - that are the most conspicuous denizens of this ecosystem.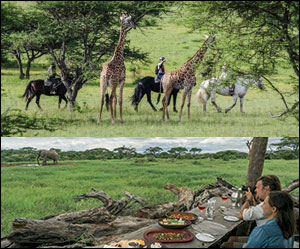 Ol Donyo is a place of discovery and adventure, with a wide range of activities by which to enjoy this private paradise. Game drives and night drives are a staple, while active guests can enjoy horseback safaris (from absolute beginner to advanced rider), walking safaris, and mountain-biking excursions. The lodge's watering hole is the only source of water for many miles, and a steady parade of animals processes in front of the lodge throughout the day. Day trips to Amboseli Park can be a highlight, while visiting a nearby Maasai village and school provides an authentic and fascinating insight into one of Africa's most iconic cultural groups.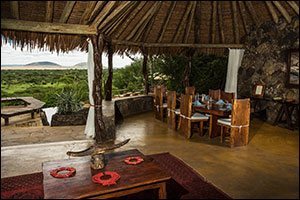 Perched on a secluded hillside with sweeping views over a classic savanna landscape to Mount Kilimanjaro, Ol Donyo provides an exclusive, private and luxurious safari experience. Constructed of local thatch and gunnite with flashes of bright color interspersed with earthy tones, the lodge presents a harmonious blend of contemporary and rustic design that melds into the landscape. The lodge's common area, featuring a grand stone fireplace, a small library, inviting open bar and expansive verandah is a convivial meeting spot. Meals are served in the attached dining area or al fresco on the veranda, which opens onto an expansive deck leading to an infinity pool. An active waterhole in front of camp provides endless entertainment.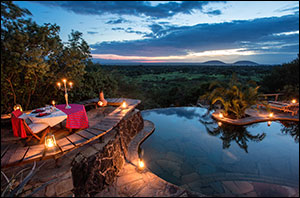 The lodge accommodates sixteen guests in six suites and one two-bedroom family suite – all of which are individually designed and inspired by local Maasai architecture. Wildlife photography and local crafts from across Africa punctuate the open-plan layout. Each suite boasts a private plunge pool and roof terrace where an intimate "star bed" can be set up, allowing guests the thrill of sleeping in comfort and style under the African night sky.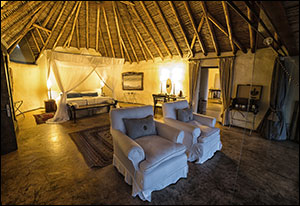 With unrivalled exclusivity, a wide range of engaging activities, luxurious accommodation, and access to the nearby Amboseli National Park, Ol Donyo is one of Kenya's best kept secrets. The lodge's close partnership with the Maasai and pioneering conservation efforts reinfoce the sense of "Paradise Regained".
For more information about Ol Donyo Lodge call toll-free: 888.227.8311
or

email us

for Information



|

|

Share