Camp Jabulani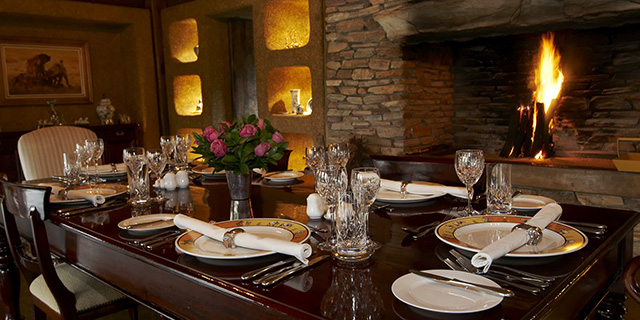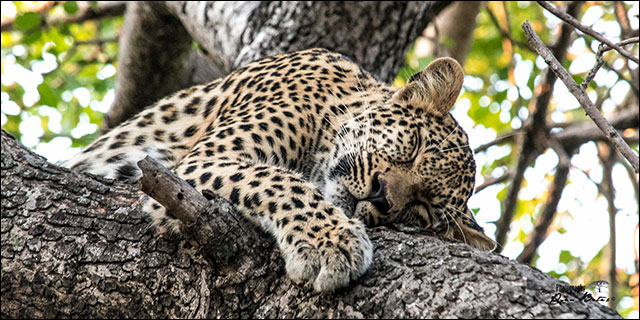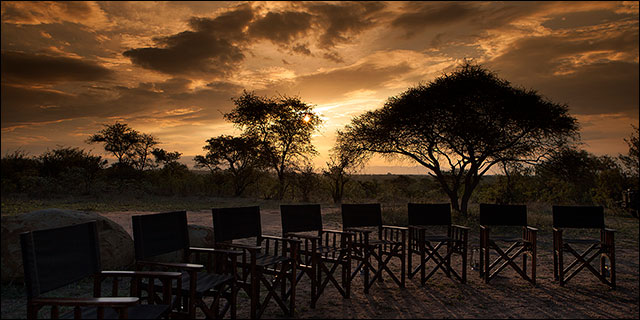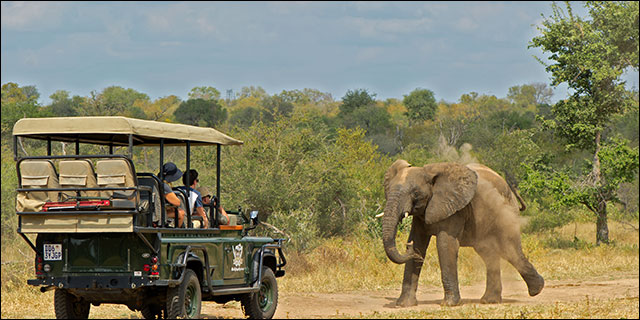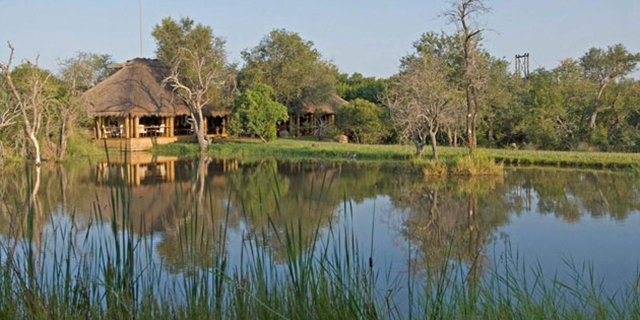 Camp Jabulani is a luxurious lodge offering one of the most unique and diverse safari experiences in South Africa. From game-drives to elephant and cheetah interaction, the wide range of activities at Camp Jabulani make it the perfect complement to a "traditional" safari lodge in the Sabi Sand or Timbavati regions of Kruger.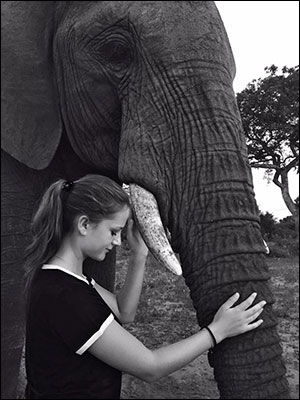 Camp Jabulani is located on the Kapama Private Reserve, a "big five" reserve in close proximity to the renowned Kruger Park. The most unique and exciting aspect of the Jabulani experience is the opportunity for close up interaction with the world's largest land mammal.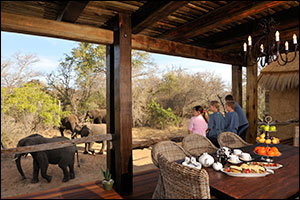 The camp is home to Africa's largest herd of trained elephants, in addition to some of the most specialized animal-handlers on the continent, making for an experience that is simultaneously educational, moving, and humbling. And fun - walking through the African bush in the midst of a herd of elephants, then putting them to bed in their gargantuan stables, is an experience not soon to be forgotten.
In addition to the elephant interaction and research, Camp Jabulani also offers regular game drives and night drives, as well as nature walks. The lodge also has a close association with the Hoedspruit Endangered Species Center, one of South Africa's leading research and breeding facilities for endangered species, and Jabulani guests are treated to a "behind the scenes" visit that includes the opportunity to interact with an adult cheetah. Hot air balloon safaris are available as an optional extra activity.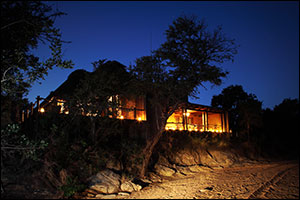 Camp Jabulani is an exclusive lodge that features just six luxurious suites and the Zindoga Villa. The lodge boasts all the amenities and facilities commensurate with its membership in the Relaix and Chateau chain, but balances this with a friendly atmosphere and a relaxed sense of "homeliness" that can only be achieved by a small family-owned safari lodge.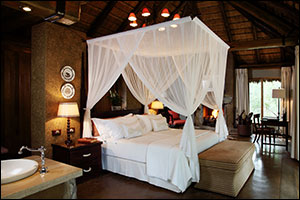 Each of the six suites is embellished with all the attributes that one would expect from a top-of-the-line South African luxury lodge: private plunge pool, bathtub and shower, fireplace, climate control, etc. Common areas include an expansive indoor living room and outdoor deck areas, elegant dining room, a bush gymnasium and bush spa. Camp Jabulani's team of chefs takes advantage of the lodge's proximity to one of South Africa's prime agricultural regions to prepare cuisine of the highest quality, using only the freshest seasonal ingredients.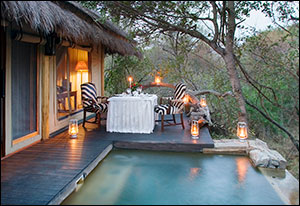 The Zindoga Villa is an expansive and self-contained enclave within Camp Jabulani that is perfect for families or groups of friends. The villa comprises two separate suites sharing a common living and dining area, as well as a heated plunge pool, and Zindoga guests enjoy the services of their own private chef, butler, and ranger.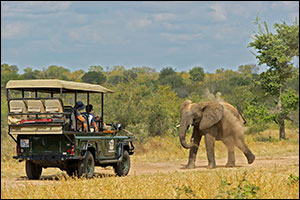 The "up close and personal" nature of the wildlife experience at Camp Jabulani, and the warm, unpretentious comfort and style of the lodge make it the perfect complement to a conventional safari lodge for discerning travelers looking to add a touch of adventure and diversity to their South African safari.
Conservation Dimension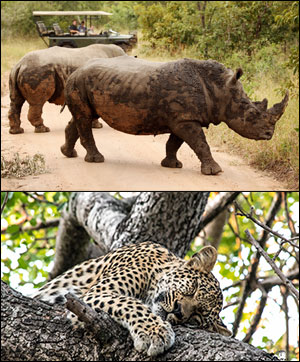 The Kapama Game Reserve (home to Camp Jabulani) was transformed from overgrazed and unproductive farmland into a thriving nature reserve in Kruger, serving to protect wildlife and reintegrate species into the region. Conservation and sustainability are philosophical imperatives at Camp Jabulani, from the camp's construction to the recycling of resources to minimize environmental impact. The reserve is home to a variety of ecosystems, including woodlands, grasslands, and riverside bushveld. To monitor the impact of species reintroduced to these ecosystems, a Wildlife & Nature Management Plan has been implemented.
For more information about Camp Jabulani call toll-free: 888.227.8311
or

email us

for Information



|

|

Share